THE REGENERATION OF LIGUE 1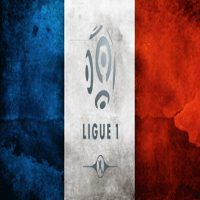 Posted on 10th September 2015
Champions League fanatics will remember the times when Olympique Lyonnais became a main stay of the latter stages of the knockout rounds. A team filled with household names, a young Karim Benzema introducing himself to the world, Lisandro Lopez turning in performances that would endear him to Lyon fans forever and finally the mercurial Juninho scoring magnificent free kicks with his pioneering knuckleball technique. Some years earlier Olympique Marseille had won the first ever Champions League, defeating AC Milan with the likes of Marcel Desailly, Didier Deschamps and Rudi Voller gracing the Stade Velodrome. Marseille remain the only French team to ever win the Champions League and Lyon the only team to create any sort of legacy in Europe until the arrival of money bags Paris St Germain and Monaco.
But over a timeline spanning 18 months, French football has gone under it's very own renaissance. Already well known for impressive scouting networks, player development and youth tournaments the French went back to their roots in an effort to bring success, as well as recognition, back to Ligue 1. Whilst the newly enriched and revered Bundesliga was winning the hearts of hipsters across Europe with it's fan owned, fast and furious football, Ligue 1 teams undertook a mission to resuscitate the league.
The lower reaches of Ligue 1 has since become populated with young players who have graduated from the academy of their clubs , and those who have been bought in at a young age with the ideal being that they are sold for profit a short time later. Anthony Martial would be the prime example, bought in for €3,6m and sold 18 months later for €36m to Manchester United. Low risk, big profit with a lot of banking on potential that could disappear in a heart beat. But the game plan is, slowly but surely, working – especially for the clubs whose revenue streams allow for a series of cheap transfers in one period.
At the close of the Premier League transfer window Ligue 1 had banked £200m from player sales, with the majority of players going to clubs that hover around mid-table. To put this into context, over the previous six years Ligue 1 had sold for a combined total of £400m. Aston Villa have been the biggest advocate of the French market, bringing in a total of 4 players at a combined cost of £34m. Overall, there have been 18 new arrivals from France this summer alone.
Despite their vast amount of riches, Monaco have been incredibly shrewd with their transfer business over the past three years and despite the big name arrivals of Falcao and James Rodriguez stealing the limelight,  it is the smaller transfers that have proved to be the most beneficial. The big names achieved Champions League qualification, with the profit from their sales and increased revenue meaning that a stream of youngsters flocked to the Stade Louis II. Since then, Yannick Ferreira Carrasco, Layvin Kurzawa, Anthony Martial and Geoffrey Kondogbia have been sold for a massive profit to clubs in Spain, England and Italy. The club have also made a name for themselves as tough negotiators over the course of this summer in a big to make themselves self-sustainable.
As clubs from the lower reaches of Ligue 1 turn themselves into profitable businesses through player sales, the onus is on them to resinvest the money wisely. Especially in the case of Moanco, Lyon, Nantes and Lille whose bank accounts have been swollen by Premier League TV money, Indonesian investment from Italy and Qatari Euros from Paris. Should they reinvest this money as wisely as they have in the first instance, then it will not be long before another French team finds themselves as a mainstay of latter stage Champions League football like Paris St Germain currently are, and Monaco destined to become.
About the Author – Ben Jarman
Freelance football writer with a penchant for Spanish and European football. Work published by Fulham FC, Italian FA and the Evening Standard.
Twitter: @sonikkicks