Soccer Manager Worlds – 2D Matchday Experience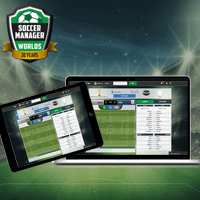 Posted on 08th March 2016
On 2 December, 2015, we introduced a new match engine to Soccer Manager Worlds as part of our relaunch to celebrate our 10th anniversary.
We're delighted to announce that the next improvement to the match engine is a 2D matchday experience.
We've always offered pinpoint tactical control of your side with a wide range of formations and instructions. Now, as well as following games via our traditional match commentary, you'll be able to see how well your players execute your instructions throughout matches with a 2D overhead view of the pitch.
The 2D matchday experience is currently in Beta and is available in all Gold Championships.