SM18 – Latest Update Out Now!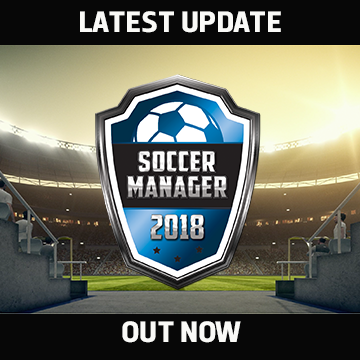 Posted on 29th March 2018
The latest update to Soccer Manager 2018 is now available and includes some improvements that have been brought to our attention by our community.
Revised Player Rating System
After listening to our communities feedback we have changed the rating system reverting back to how it was in previous iterations. Instead of having a separate defensive and attacking rating, each player will also have a combined overall rating making it much simpler for our users.
Various performance improvements
For this update we have been working on several improvements and bug fixes that have been reported by our community,improving the overall performance of Soccer Manager 2018 and therefore our users experience.
Please leave your thoughts and feedback on our forums
If you haven't already please follow our social media platforms to ensure you keep up to date with everything Soccer Manager.
Like us on Facebook 
Follow us on Twitter
Follow us on Instagram
Subscribe to our You Tube Channel