Recreating the "Invincibles" on Soccer Manager Worlds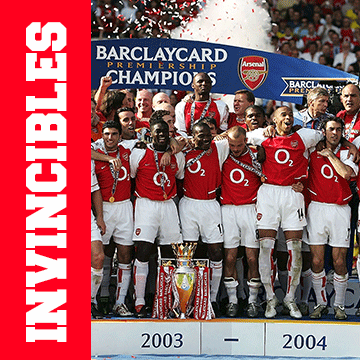 Posted on 29th April 2016
My home town team, Preston North End, became football's first "Invincibles" when they won the inaugural Football league competition. Preston completed the 1888/89 season unbeaten in both the league and FA Cup (which also meant that they were the first team ever to achieve the "Double").
Only a handful of clubs have followed in Preston's footsteps since 1889 and finished a season unbeaten in some of the world's top leagues. These are Panathinaikos (1963/64), Benfica (1972/73 and 1977/78), Perugia (1978/79), Internacional (1979), Milan (1991/92), Galatasaray (1985/86),  Beşiktaş (1991/92), Arsenal (2003/04),  and FC Porto (2010/11 and 2012/2013).
This is something i've tried to replicate with my Castilla in Gold Championship 7 (Game World ID 3065). However, despite being in the Game World since day one when it opened (back in the Summer of 2007), i've never achieved this feat after completing 21 seasons.
The closest that I came to being the first "Invincibles" manager in the Spanish league was during season 16. I went through the first 35 games unbeaten, winning 27 and drawing 8, sat on 89 points with a 15 point lead. Then I suffered a mini collapse losing my next two games and drawing my last game of the season.
I've not come close to replicating that seasons form until now, season 22. We're just past the halfway point of the season, having played 22 games and my Castilla are currently unbeaten in the league with 21 wins and a draw.
I'd like to think that I could carry on this form and finish the season unbeaten and that is my number one aim. However, this isn't an easy task as it's quite remarkable to go through an entire league season unbeaten and this is evident with only 12 teams in the world's top leagues ever achieving this.
About the author – Steven Gore
Steven is one of the co-founders of Soccer Manager and has been playing SM Worlds since August 2005. He can be found in Gold Championship 7 (Game World ID 3065) managing Castilla if you'd like to join him.