New Title from Soccer Manager – Soccer Manager Arena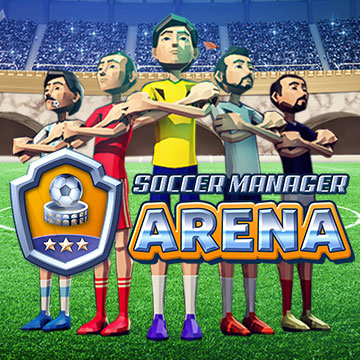 Posted on 25th September 2016
Over the last six months, we have been developing a new mobile-based game called Soccer Manager Arena. We are pleased to announce that we will soon be releasing this title out to Closed Beta and we would like to invite members of our Soccer Manager Community to be part of the development.
Soccer Manager Arena is a fast online multiplayer, pitting you against other players in an intense, 3 min, 5 a side mash up. To develop your squad you accumulate player cards and level up your teams as you progress through the game.
Closed Beta will begin this month, and will give users the opportunity to test, comment and make recommendations on all aspects of gameplay. The format will be extremely open, users can post opinions, and create discussions at any time.
Users can sign up for the Soccer Manager Closed Beta event at www.soccermanagerarena.com or by clicking the link below directly to sign up