Denis Suárez – Dreaming Of Barcelona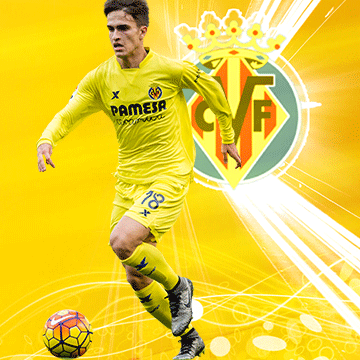 Posted on 28th April 2016
Who wouldn't want to play for Barcelona? If you're a Spanish boy (but even if not) your dream will probably be to play for Barça or Real Madrid. Due to the unprecedented success over the last 20 years the Blaugrana have become the best and are certainly a team any player in the world would like to be part of.
In the Ciutat Esportiva Joan Gamper, training ground of the current European Champions, we have seen some of the greatest players in the world. On the other hand some have unfortunately failed to to flourish at Barcelona in these glorious years: we remember Maxi Lopez, Thiago Motta, Yaya Touré, Santi Cazorla, Ibrahimovic, Afellay and so on. Those players have played a marginal role in the Blaugrana's history.
Denis Suárez is part of that group of players who joined Barcelona when he was a young player after his experience in English football with Manchester City. He became Young Player of the Year in 2012, proving his talent and moving to the Spanish Liga. However in Spain he has been loaned to Sevilla and then sold to Villarreal, after only 2 goals and 4 assists in Liga BBVA, playing for 1600 minutes.
He seemed to be another player rejected by the European Champions, where he always dreamed of playing. But at Villarreal he knew Fernando Roig, the man who allowed players like Forlan, Rossi, Riquelme, Godin, Borja Valero and Pepe Reina to blossom into top players. Now he has shown his real potential and has become Luis Enrique's top summer transfer target, but Roig doesn't want to let him go.
Denis Suárez is a winger, who can play in a 4-3-3 or 4-2-3-1 as a play maker too. His best qualities are dribbling, shooting, pace, acceleration and passing. He's very good in terms of his off the ball movements too. He's mentally and physically mature for a player of his age, having been shown just 3 yellow cards this season.
There are areas of his game that he could develop. He could work on his tackling and aerial ability, but as a winger he only needs these qualities to become more of a complete player.
In the last year he has improved his crossing and passing ability, and this has shown on the pitch with him providing his team mates with 12 assists so far this season.
This summer he will forced to make a very difficult decision: will he follow his dreams to play with Neymar, Messi and Suárez or will he stay in Villarreal to confirm his qualities?
About the author – Marco Santanche
Marco was born in Rome and supports Inter because of Luiz Nazario Da Lima Ronaldo. He is a Brazilian citizen because of his father's roots. He played futsal for several years, even in the FIGC (Italian FA) as a winger, playmaker and striker. He is now studying for a degree in finance.