Update On The Latest Changes To Soccer Manager Worlds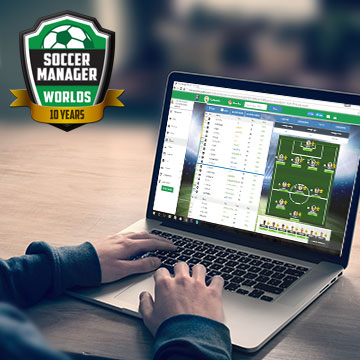 Posted on 20th September 2016
There are going to be many changes to SM Worlds coming in the following months that will move the game in many ways back more towards what it used to be in the years gone by.
We will be working through a whole range of issues to improve the game and forum.  It's your game and we want and need you to work with us to improve every aspect of it.  We will also be very transparent on the changes we are doing.
Every few weeks a batch of changes will be placed in the game and they will be logged so that you are all aware of the changes.  We will also be asking for your help shaping the future changes we do.
We want to ensure we remain a community driven game and if we are going to do it then we will need your help to achieve it.
Changed on the 20th September 2016
Removed the coloured options within drop down boxes.
Change the green section headings to a subtle grey colour (desktop only at present)
Added a separator line on table lists on the following screens:
All Competitions screens where a table list of players, managers are displayed
All Transfers screen where a table list of players, managers are displayed
All International screens where a table list of players, managers are displayed
All Club screens where a table list of players, managers are displayed
All Game World screens where a table list of players, managers are displayed
Tactics on desktop: there is now a thick separator between your starting eleven and subs.
International section:
Competitions is now loading.
Mobile World Cup Finals is now working.
UI improved: group tables heading now has a grey border with an arrow on the far right to indicate it is expandable content,
World Cup Finals on mobile has been improved by adding a subtle corners to the stadium image and the stadium images no longer touch each other.
Mobile: the new UI buttons also shows feedback on mobile devices that a button has been pressed. There is also feedback when clicking Last Fixture or Next Fixture on the overview screen.
________________
International Management Bugs:
Bug 2459 – Club facts empty on international fixtures
Bug 2461 – International Badge Advert (international)
Bug 2462 – Rules Button (International)
Bug 2463 – Contact Manager on active user Overview page (international)
Bug 2433 – International Squad – Duplicated players
Interface Related Bugs:
Bug 2508 – Option to go back not clear on overview page. – New user found it difficult to go back to see list of his clubs.
Bug 2094 – Mobile Tactics – Landscape orientation issue – players are out of place.
Bug 2333 – Landscape issue for new users flow.
Bug 2402 – Search Bar present at Player Profile, this allows user to search and make bids for player when they are not even in the club.
Club Related bugs:
Bug 1857 – Missing "Quit Club" button on the submenus (on other pages than Overview)
The above bugs have been fixed or were already fixed
Bug 2460 – Scout (Opposition International) Does not work – Error [ affects Gold Game Worlds only ]
Desktop Schedule: Result/Fixture Date and Competition Name is on the same row reducing scrolling height.
Desktop & Mobile Schedule: Friendly Fixtures are now copied into the Schedule tab (they still remain in the Friendlies tab). The [ 20:00 ] has been changed to use the text [ Preview ].
Added "News" screen to the club picker page.
Added friends activity news feed to the News screen.
Added ability to look at player changes / new players from the "News" screen.
Added a change log into the News screen.
Added top 50 managers section to the News screen.
Accept Friendly on mobile appears in the Friendlies tab and Schedule correctly.
Added the ability to Multi Select players on squad page and have the option to add the selected players to the loan list or to switch them between youth and first team.
More items to be added here very shortly