Upcoming Changes To Soccer Manager Worlds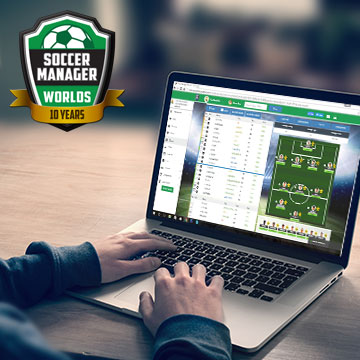 Posted on 07th September 2016
There are going to be many changes to SM Worlds coming in the following months that will move the game in many ways back more towards what it used to be in the years gone by.
We will be working through a whole range of issues to improve the game and forum.  It's your game and we want and need you to work with us to improve every aspect of it.  We will also be very transparent on the changes we are doing.
Every few weeks a batch of changes will be placed in the game and they will be logged so that you are all aware of the changes.  We will also be asking for your help shaping the future changes we do.
We want to ensure we remain a community driven game and if we are going to do it then we will need your help to achieve it.
Changed on the 24th August 2016
Delete message icon to something more subtle and less prominent
Also changed the news feed comment icon to something sharper
Cog icon changed for account settings in top right of screen
Standard and Gold Game Worlds has now been merged into a single My Clubs, with an Add Club box at the end of the list of clubs (or an Extra club Slots box if the user cannot manage any more clubs).
My Club now has a filter: All | Standard / Custom Game Worlds | Gold Game Worlds
Player Pop-up: the club logo has been removed and replaced with the Rating, the Rating | Last Rating section has been removed due to the former.
Player Star Rating UI: The star behind the player rating has been removed except for the following places:
-Tactics / Scout Opposition Pitch
-Mobile: Player Database
Added the following push notifications
-You have received a counter offer
-Transfer offer rejected
-Transfer offer accepted
-You have received a friend request
-You are playing a friend tonight
Additional player instructions added to the tactics:
Easier to see your friends profiles, history and trophies.
Easier to see what game worlds your friends play in
Easier to invite friends to SM and into game worlds you play in
Easier to see your friend's clubs in a game world, using the friends icon
Easier to see which clubs are managed and unmanaged by displaying unmanaged clubs in italics
Player match ratings now shown to two decimal points in player statistics and player tables
Added nudge ability for inactive friends to invite them back to SM
Blue Stars removed from the Match Report
Competitions: your own club is now highlighted on the Tables screen.
SMFA Cup / SMFA Shield: Group tables are hidden except for the group the users' club is within.
Work in Progress – expected w/c 19th September 2016
Added ability to select multiple players on the squad page and have the option to add the selected players to the loan list or to switch them between the youth and first team.
More items to be added here very shortly