Soccer Manager Arena – Closed Beta Testing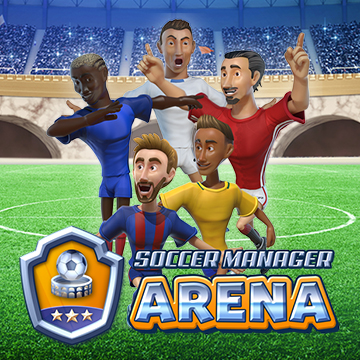 Posted on 22nd November 2016
Closed Beta testing for our brand new game, Soccer Manager Arena, is now underway.
This new game is a card collecting, PvP real time football game that has been developed over the past six months independently from Soccer Manager Worlds and Soccer Manager 2017.
Soccer Manager Arena allows users to collect their favourite player cards and build decks to compete against other players across the globe. Matches are played over a 3 minute period within an iconic city based Arena. Users must use a strategic combination of player cards and tactics in a 5-a-side based match format.
Check out www.soccermanagerarena.com for more info.
We are looking forward to hearing your feedback and thoughts on the game on our forum.
Please follow us on twitter and Like us on Facebook to keep up-to-date with all of the latest announcements for our brand new game.
Get ready to enter the Arena!