Soccer Manager 2016 v2.04 Work in Progress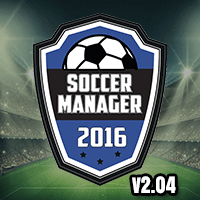 Posted on 15th January 2016
I'm a strong believer that our community should be kept up-to-date on what we're working on at Soccer Manager. That way you know that we aren't just sat twiddling our thumbs but instead we're working hard to improve the game that you all enjoy. It'll also be easy to reference people to blog articles as well when they ask what we're currently working on as it'll be there for all to see.
You might think to yourselves after you've read this post that there's nothing sexy or exciting in v2.04 and i'd be inclined to agree with you. However, everything that i'm about to write about will help improve your experience of Soccer Manager 2016 and that for me is key.
Our dev team are currently fixing some critical bugs that are detrimental to your enjoyment of the game. The first one is centered around European competitions and results automatically appearing in your schedule with the game not being played by the manager. There are also a few issues on Samsung smartphones that have been reported stating that the app is running out of memory prior to crashing. I can only imagine how frustrating these issues must be and that is why we've highlighted them as a priority.
There are also some other minor bugs that we're currently working on and I'd rather that those got fixed along with the critical ones prior to releasing any major new game features. I'm sure that you'll agree with me when I say that because a seamless gaming experience is paramount.
The only other thing of note worth mentioning is the design and implementation of a new help system for Soccer Manager 2016. We've been collating all of your questions over the past few months and these will help form the FAQ. To compliment this there'll also be a numerous help articles as well as tutorial videos.
We're aiming to release v2.04 within the month and we'll let all of our community know once the new version of Soccer Manager 2016 has been released.
About the author – Steven Gore
Steven is one of the co-founders of Soccer Manager and has been playing SM Worlds since August 2005. He can be found in Gold Championship 7 (Game World ID 3065) managing Castilla if you'd like to join him.