No Better Moment For a Goal Than Just Before Half-time? A Football Myth Debunked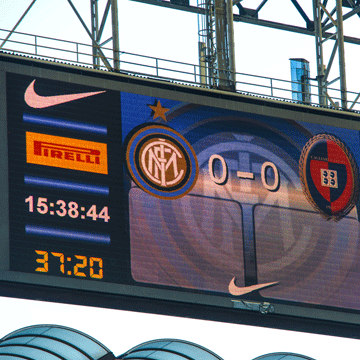 Ghent University scientists contradict what is generally assumed: if a home team scores just before half-time, then it often scores less after half-time and ends up, averagely speaking, with a lower goal difference.
The football myth doesn't survive the confrontation with the data. For a given score at half-time, a goal just before half-time does not have any statistically significant effect on the chances of winning.
Professor Stijn Baert: "Furthermore: when a home team makes a last goal between the beginning of minute 45 and the end of the first half, instead of on any different moment, they see the final goal difference at the end of the game drop by averagely half a goal."
For an away team the effect of a goal just before half-time on the final goal difference is statistically insignificant, except when the definition of "just before half-time" is extended to the last five minutes (then this still has a negative effect on the away team).
Three explanations: decompression, overestimation and wrong decisions
To find a clarification for these surprising results, they were evaluated by national and international sport psychologists. They seemed less surprised. A first possible explanation is that a goal just before half-time leads to decompression. Healthy pressure ebbs away, consciously or unconsciously, and causes loss of concentration and results in less tension for the players.
This first explanation corresponds with further findings in the Ghent University research. Master student Simon Amez: "A home team that makes a goal just before half-time – all other elements kept equal, including the score at half-time – has less chance on making another goal after half-time and, specifically, less chance on being the first team to make one."
A second explanation has to do with a growing confidence and self-awareness that a (home) team can experience when, applauded by the (home) audience, it can go to the dressing rooms with a goal that was just scored. This can lead to overestimation. Furthermore, this higher level of self-awareness can end up with more (negative) pressure.
A last explanation is linked to tactic interventions that the trainer suggests during half-time. The positive emotions after a goal possibly obscure his view on the right proportions between the teams.
What with a goal just after half-time?
A different and less stated football myth is that another ideal moment to score is just after half-time. This would boost a team, and provide a great start based on agreements made during half-time. This myth also does not survive the confrontation with data. For a given score after 50 minutes in the game, the scoring or not scoring of a goal within five minutes after half-time has no effect on the victory and the goal difference of a team.
Football and economics
In 2015, the English Premier League sold the television rights to its games for the period 2016–2019 for 1.712 billion pounds per year, or 10.190 million pounds per game to be shown live. These numbers underscore what has been known for a long time: football is big business. That is why it is no surprise that the football market is getting more interesting for scholars in economics. They carry out research for factors that can make the difference between winning and losing. Previous international research has shown, for instance, that a red card does not have any effect on the chances on victory and that replacement of a coach does not necessarily lead to improvement of the team's performances.
One success factor, which a lot of football fans around the world seem to believe in, has not been researched: the making of a goal just before half-time. This would give a team a psychological advantage. To test this myth empirically, Ghent University professor Stijn Baert and his Master student Simon Amez put together a database with 1179 games from the UEFA Champions League and the UEFA Europe League.
Method
In the context of the research the freely available reports of all the official games from the UEFA Champions League between September 2008 and May 2014, and the UEFA Europe League between September 2011 and May 2014 were used. Games without competitive value were not included in this research.
The statistical methods of analysis were controlled in several ways for the relative strength of the home-and away teams and for other elements in the games (such as the score at half-time, and received red cards).
This article originally appeared on the Universiteit Gent website and Prof. Stijn Baert of the Department of Social Economics has kindly given us permission to republish it.
About the author – Stijn Baert
Prof. dr. Stijn Baert became Master in Computer Science Engineering, Master in Economics and Doctor in Economics from Ghent University. Since 2015 he has worked as a tenure track professor at the same university, where he is involved in several courses in the fields of (labour) economics and socioeconomic analysis. His research is situated in the broad field of labour economics with a focus on the transition from school to work and on labour market discrimination. He has published in core journals of the field and received several scientific prizes. Following IDEAS, he is ranked in the worldwide top 100 of young economists. For his efforts in science popularisation, in 2015 he was awarded the 'Academy prize for science outreach' by the Royal Flemish Academy of Belgium for Science and the Arts. Since 2013 he has served as the president of the European Association of Young Economists.