Luis Suárez Claims European Golden Shoe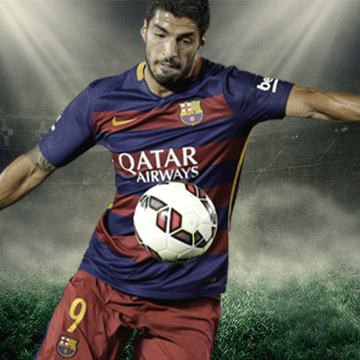 Barcelona's Luis Suárez signed off with a hattrick against Granada to take his tally to 40 goals for the season. This meant that not only did he become the first player other than Ronaldo or Lionel Messi to finish as La Liga's top scorer since 2009, but he also won the European Golden Shoe.
For the second time in his career, Luis Suárez will be presented with the European Golden Shoe, having previously shared the prize with Ronaldo in 2014. The Golden Shoe caps a fantastic season for the Uruguayan who has scored a total of 59 goals in 52 appearances.
Napoli's Gonzalo Higuain ended the season with 36 goals to finish runner-up and in doing so broke Gunnar Nordahl's 66-year record for most number of goals in a Serie A season.
Last seasons winner, Ronaldo, finished third with 35 goals.
Only the leading five countries in the UEFA rankings (England, Germany, Italy, Portugal and Spain) have two as their multiplayer. This is to emphasise the difference in performance level between clubs from those countries and those of other nations.