Logging In Without Google +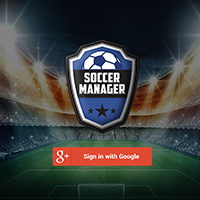 Posted on 03rd December 2015
From 30/11/15 Google + login will no longer be available for instant login. If you have used your Google + account to register with Soccer Manager, you may still login as normal using the email account linked to your Google +. Simply follow these steps to retrieve your password.
Step 1: Go to the login page
Sep 2: Click on the 'Forgotten your password' tab
Step 3: Enter the email connected to your Google + account.
Step 4: You will receive an email with instructions on how to reset your password.
You should now be able to login as normal, using your email account and password.