The Latest Changes To Soccer Manager Worlds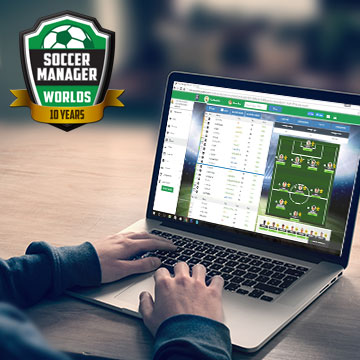 Posted on 23rd November 2016
There have been many changes to SM Worlds over the last few months that will move the game in many ways back more towards what it used to be in the years gone by.
We have been working through a whole range of issues to improve the game and forum.  It's your game and we want and need you to work with us to improve every aspect of it.
We want to ensure we remain a community driven game and if we are going to do it then we will need your help to achieve it.
Changes made on 23/11/16
Put a 'Getting started guide' button in the game for users with reps 40-45
Holiday mode back in  for GM
Select club area – Changed around so that busy game worlds more prominent
Select club area – 'Featured' gw in boxes
Select club area – Can tab through search results
Select club area – Speeded it up
Change email facility when registering incase they entered the wrong email
Cheating – The report cheating form improved
Unconfirmed emails – cannot pick a club without a confirmed email
Difference in features between Gold Management and Free Manager is more clear
No Ads for Gold Managers
When logging in it always takes use to 'my game worlds' not the club list (Bug)
Improved the GM package – Desktop 'skin site'
Improved the GM package – Pre-paid 'Unlimited' Scout for any Gold Managers
Improved the GM package – Ensure Holiday Mode is made available for the old UI
Speeded up profile and friends area
Improved the current PM to be more like a chat
pre-match & match results pages – removed the club colours in the tm1 vs tm2
Click here for a full breakdown of all the changes that have been implemented