Highly Skilled Yannick Ferreira-Carrasco Now Thriving at Atletico After Initial Period of Adjustment to Simeone's Methods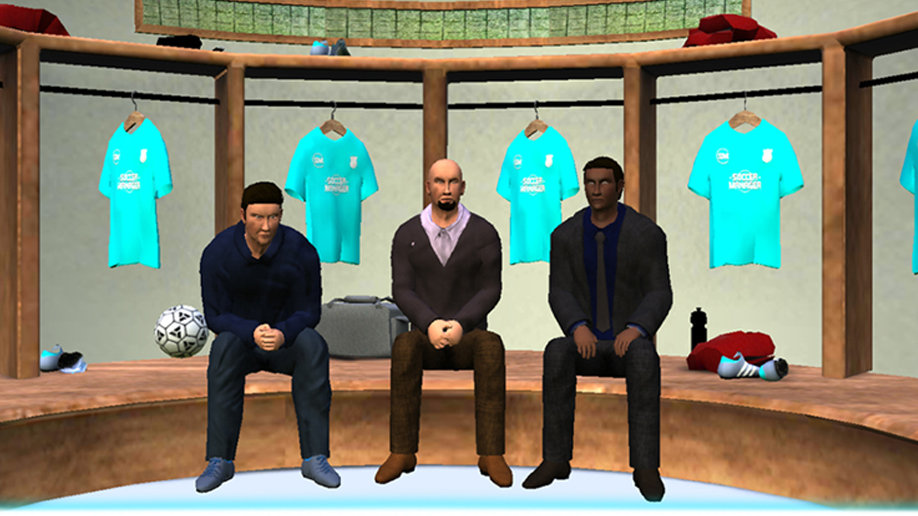 Posted on 07th November 2015
"It was a little difficult to adapt. But now I'm good physically and in all other departments as well," explained an overjoyed Yannick Ferreira-Carrasco, after his starring role in Atletico Madrid's impressive 2-1 win over Valencia.
His wonderful performance was the perfect way to cap off a brilliant week for the Belgian wizard. It all began in San Sebastian, where he came on as a late substitute to score with a tidy finish past Real Sociedad's highly gifted keeper, Geronimo Rulli.
Then came Astana in the Champions League. And it was against the Kazakh giants where, while despite not scoring in the 4-0 demolition, he displayed what a weapon he can be for Diego Simeone's men. This was a performance of real substance by Ferreira-Carrasco, as he defended intently and attacked with the unpredictability and dynamism we'd become accustomed to seeing during his time with Monaco. It was undoubtedly his best showing in an Atleti shirt, with Astana having no answers to his wicked dribbling ability and underrated passing ability, as he notched up a spectacular eight successful dribbles and an equally outstanding four key passes.
With Valencia at the Vicente Calderon to finish the week for the Mattress Makers, certainly the highest profile game of the three, Ferreira-Carrasco would've been hoping he'd done enough to earn a start in those previous two fixtures.
When Simeone released his teamsheet and named the former Monaco prodigy out on the right wing, it would've been great for him to see his tough manager reward him for all his industrious work. There could be no doubting he'd earned it.
Ferreira-Carrasco didn't let El Cholo down either, emphatically repaying his faith by putting in a magnificent, man of the match, shift (his second in a row).
On both sides of the ball, Carrasco oozed commitment, purpose and intensity.
Defensively, he pressed and harried his man like a lion hunting its prey and flew into tackles ferociously, while he also tracked back vigorously to support his fullback. There could be no questioning his work rate and desire to get stuck in, something his manager would've absolutely loved.
In the early stages of the contest, there were encouraging signs that he just might have a key role to play in this fixture. On a few occasions he gave glimpses of his creative passing game, electric pace and trickery. But midway through the first half, Simeone's crafty tinkering, which saw him move to the left, served as the perfect catalyst for the heavily right-footed attacker to unmistakably stamp his mark on the match.
Now out on the left, he could receive the ball in wide areas and then subsequently cut inside onto his stronger foot and drive at his marker, Joao Cancelo. Cancelo had a torrid time dealing with the mercurial Belgian, with his capacity to beat his adversary in a multiplicity of ways proving a real handful for Cancelo to deal with. He used stepovers, subtle changes of directions and pace, plus his strength to emphatically see off the challenges of his Portuguese opponent.
For his goal on 40 minutes, it came as no coincidence, then, that Ferreira-Carrasco combined so much of the aforementioned to score one of the goals of the La Liga season so far.
Here, after picking up possession out on the left, he bulldozed past Cancelo, knocking him down to the floor in the process, and continued on his forward surge. Valencia midfielder, Silva, then attempted to intervene with a sliding tackle, but Ferreira-Carrasco's nifty jink inside comfortably saw off his challenge. Now the Atleti ace was in a perfect position to unleash a shot on net, and he did just that – slamming a thunderous drive home from the edge of the 18-yard box.
This superlative solo effort was Ferreira-Carrasco at his explosive, powerful best. There couldn't have been any better way to score his first goal at home, and the die-hard fans duly went wild in celebration.
"Simeone has given me the confidence and told me I had to [shoot] to score goals like I did today," he explained.
"People sing my name and I'm happy. [It] was a nice goal."
Upon exiting the pitch on 69 minutes, the standing ovation from the Atleti supporters and warm embrace he received from Simeone beautifully illustrated an appreciation of what a marvellous shift he'd put in.
After a tough initial period of adjustment learning to comply to Simeone's methods, it's been great to finally see Ferreira-Carrasco beginning to shine in the capital.
One statistic, in particular, from Marca demonstrates how well integrated he now is at Atletico. It reads: "the Belgian has currently regained possession more times than any other Atlético Madrid player on a per-minute-played basis."
A staggering number really, but one that clearly shows how well he's made the shift to embody the Atletico style.
He's a smart man for adhering to and learning from his manic Argentine manager too. If he needed any examples of how well Simeone's expert tutelage can benefit a player, he need only look how far current teammate Antoine Griezmann and the recently departed Arda Turan have come under his leadership.
Simeone's evidently impressed with the young Belgian international too, explaining: "Carrasco is growing based on the effort he made to suit the characteristics of the team."
"He's a guy who is used to scoring important goals. He is a player that has certain attributes, that why he is at Atletico."
Despite Atletico's disappointing 1-1 draw vs. Deportivo at the weekend, Ferreira-Carrasco, who justifyably earned himself another start, had an overwhelmingly positive influence on the contest, in yet another indication of how swimmingly he's now adapting to life at his new club.
While it certainly hasn't been all plain sailing for the talented 22-year-old at Atletico, the sizeable €20 million shelled out by los Rojiblancos to acquire his services is unquestionably now beginning to look like money well spent.
Having obviously done their due diligence prior to signing the player, which would've alerted to them to the fact he supplied an eye-catching nine assists in Ligue 1 last term, scored a further six and had the fourth most dribbles in France, they knew were buying a wildly gifted attacker.
After all, wingers who can create, finish, effortlessly beat their opponents and who are electrifyingly quick are undeniably a much vaunted commodity in the modern game. In Ferreira-Carrasco, Atletico have undoubtedly got their hands on one, and they'll be hoping their magnificently multifaceted starlet will help propel them to great things this season.
Although working with Simeone is well and truly a far cry from his early beginnings at Monaco under Claudio Ranieri, despite his earlier struggles at Atleti, the steely, determined Ferreira-Carrasco appears set to make it all the way to the top at Atletico.
You never know, he might even surpass fellow Monaco departee Anthony Martial, who's now starring for Manchester United, one day. His enormously diverse and dynamic set of attributes, in combination with working under the exceptional Simeone, should give him every chance of doing precisely that.
About the author – Edward Stratmann
Edward Stratmann writes regularly about the on-field aspects of the game, with a particular focus on tactics and analysis. In addition to featuring on These Football Times, Inside Spanish Football, Anfield Index, Just Football, The Eagles Beak, Think Football Ideas and JuveFC, you can also find Edward's work at Licence to Roam, a football blog he started with his brother in 2013.
twitter: @licencetoroam