Dele Alli is Playing With Purpose and Vigour that Tottenham Have Longed For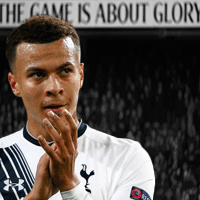 Posted on 03rd December 2015
Dele Alli signed with Tottenham Hotspur from MK Dons in January of this year, before going back on-loan to finish the season with the Milton Keynes club in an attempt to achieve promotion to the Championship – which, with the help of Alli, they did so.
Alli's meteoric rise to top-flight football has been nothing short of mesmerising. A 19-year-old that has played majority of his professional career with League One side, MK Dons, to fitting in superbly well with a top Premier League side in this day and age, is unheard of.
In recent years, with Mousa Dembélé's lack of form and Paulinho's shoddy performances, Tottenham have been longing for a midfield presence that glides the surface from box-to-box. A powerful dominator that wins a challenge more often than not but can also add to the goal tally and help out his forwards. Dele Alli has risen to that challenge and is now being commended for doing so.
It is rare to see such a young player take the Premier League by storm, and with what Alli is already achieving, it's not hard to see that his potential is sky high.
When compared with Steven Gerrard at the same age, the stats were compelling and in Alli's favour. At the age of 19, 7 months and 15 days old, the youngster had played 17 times for Spurs, netting twice, two times for England U-21's and four times for the England team, scoring an absolute wonder goal on his first International start. Comparing that with Gerrard, England's former captain, the current LA Galaxy star played 33 times for Liverpool – scoring once – and three times for the England U-21's at the same age. This suggests that Ali is on the right course for stardom if he can just follow in the same footsteps as Gerrard. Shouldn't be too difficult, then.
Gary Neville, currently acting as assistant manager for England, is seemingly very impressed with the youngsters attitude and ability, especially in his starting debut against France, "There was a tackle in the lead-up to Dele Alli's goal for England against France that ranks as one of my favourite moments as an England coach,"
'There was a sense of pride watching someone perform like that, in his first game, against the likes of Matuidi, Schneiderlin and Pogba. You are thinking – what a performance that was by a young player."
Not only was it an impressive goal by Alli, it was in the manner that it was taken – with complete control and vigour that you wouldn't normally associate with a player that's not only making his debut for England, but also just 19-years-old.
Neville was so impressed with Alli's performance, he goes on to say that it's been one of his highlights while with England as a coach, "This lad was playing League One football recently. Now he can handle himself against one of the best midfields in Europe. He can run, pass, tackle, head. And he's tough. That performance against France was a highlight of my time with England."
Tottenham have only lost one game from 14 in the Premier League this season and conceded 11 – the League's second fewest – and with Ali's presence sitting in that midfield – while also posing a threat going forward – you can see why. He presents himself in a manner that oozes confidence from within and will back himself no matter the opponent.
Alli cleverly sits just in-front of his back four and provides them with that all important cover, but when the opportunity arises itself, the England international will go on a surging run whistling past defenders trying to create something.
If you'd have said at the start of the season that Dele Alli could be in the England squad for the European Championships in France next year, you'd have been laughed at. However, with his consistent authoritative performances – none better to highlight this with his Man of the Match award against Arsenal in the North London Derby – you would think, if he can keep this level of performance, he has a prominent claim in being there. Alli may be the future of England, but why not incorporate him in a manner that also gets the best out of his youthfulness?
About the author – Liam Canning
Liam is a free-lance journalist who has featured on The Mirror, Telegraph, London Evening Standard, Independent, Squawka and FoutFourTwo.
twitter: @OffsideLiam