CHAIRMAN INVESTMENTS & FUTURE CHANGES TO TRANSFER MARKET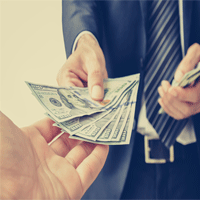 Posted on 18th August 2015
Cash injections by your Chairman have always been in Soccer Manager Worlds and they only happen at the start of a new season. However, we have changed the threshold as it was very strict. It is now more generous and gives cash injections to clubs that are in a noncompetitive state.
This is the first part of the work that we are currently carrying out to improve SM Worlds based on the feedback from our community to help improve the transfer market.
So what other improvements are we making?
Well we currently have two test Game Worlds, 238724 & 239094. Both Game Worlds are populated with members of our community who are currently giving us feedback on numerous changes that will impact on the transfer market.
The algorithm for calculating a player's value has been changed to also include the player's potential rating and their morale, as well as what was taken into account before: rating, age and position.
The players potential rating is the same value that is worked out on a daily cron and used in Soccer Manager 2015. As a player's morale decreases, so does his value. This should help stop player hogging as players who are not played and develop concerns will also lose value. This should help smaller clubs pick up better players for cheaper than their value and increase that value as the player's morale increases.
Player vales will be the same for all clubs looking at the same player, meaning big clubs can compete for players again. Thiere is a small range from the minimum bid possible and maximum bid possible. To increase the emphasis on cash in the game, clubs with more cash have a greater max cap to bid for a player.
Player as also worth the same when offering in part exchange deals. There is no longer one chairman valuing differently from the other.
Player wages are being drastically increased for better players, this should help stop player hogging and force people to sell top players they are not using.
Player concerns can no longer be bought off. There will remain 5 levels of concern and will run 3 times a season, meaning a player would finally leave a club after 1.66 seasons (f seasons are 3 months, then after 5 months).
We are continuing to listen to feedback from members of our community in these test Game Worlds and making changes based on what you have to say. After successful testing the above changes will be rolled out to all Game Worlds.