Analysing The Exciting Premier League Debutants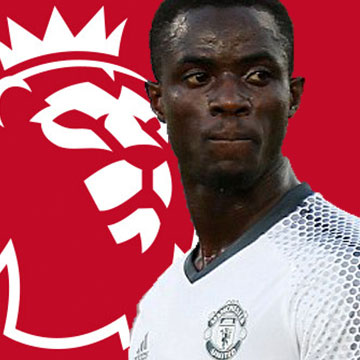 Posted on 20th September 2016
So the new premier league season is fully underway, our weekends are once more full of joy and our dreams of premier league glory are renewed. In 1979 Trevor Francis became the first £1 million player (£999,999 according to Clough) and went on to European glory with Nottingham Forest. This year overall premier league spending hit the one billion mark so what have English clubs received for their massive outlay? Here we look at a few premier league debutants who have hit the ground running.
Antonio Barragan (Middlesbrough)
Interestingly, in 2005 Barragan became the youngest player to play for Liverpool but he has spent ten years in Spain since then, the highlight being an equaliser in a 2-1 victory over Real Madrid ending their 22 match unbeaten run. Now he finds himself at newly promoted Middlesbrough and in their first four games he has already played left back, right back and centre back and looks comfortable in each position settling into a new league with great professionalism. He's made nine interceptions, won 86% of attempted tackles and has a passing accuracy of 86% also. A strong defence is always important to surviving a first season in the premier league and Barragan could be the key player for Middlesbrough in that department.
Eric Bailly (Manchester United)
Manchester City looked like tearing United apart at times in the derby but in the three previous games United have looked very solid defensively. Perhaps not surprising from a Mourinho side but it is a real turnaround from a team that relied so heavily on De Gea last season. A major factor in this has been the signing of Bailly in the heart of defence. £32 million seemed like an overpayment but he became United's player of the month for August. He has attributed his success to his burgeoning partnership with Daley Blind and the two do seem to complement one another despite not speaking a common language! Blind's undoubted experience and positional knowledge coupled with Bailly's physical presence and ability to play from the back might well be the solution that De Gea has been looking for in front of him.
Steven Defour (Burnley)
Burnley's club record £8 million signing of Defour from Anderlecht may have gone somewhat under the radar for some but fans of the Lancashire club were delighted by the signing especially after an opening day defeat at home to Swansea. 47 caps for Belgium and 62 appearances in Europe suggest an experienced and talented player who has wasted no time in revitalising the Burnley midfield. He has scored one and assisted another of Burnley's three goals this season with his long range drive against Hull surely being a contender for goal of the month. He doesn't look fully match sharp yet, especially at premier league level, but when he gets there expect to see more moments like that.
Nolito (Manchester City)
When City signed Nolito for £13.8 million from Celta Vigo it seemed like one of the bargains of the transfer window and he's not disappointed. He won La Liga with Barcelona in 2011 so has previously been exposed to the 'Pep' regime but like many before and since failed to retain a first team spot in their prestigious attack. A few years in the wilderness followed by three impressive years at Vigo scoring 39 goals in 100 games from a wide position and a call-up to the national team was enough for City to be tempted into taking a chance on him. A ready-made replacement for Jesus Navas, who simply cannot find a final ball, Nolito has featured in all four of City's games this season including a late cameo off the bench against Stoke when he scored twice. His attacking play and inch perfect cut back for Sterling's goal against West Ham hint at a player who could really light up our screens this season.
Zlatan Ibrahimovic (Manchester United)
Finally the premier league gets to see what all the fuss is about. Love him or hate him Zlatan's career speaks for itself, he has scored a goal in every minute of a football match during his career, won 13 championships in four different leagues, scored a goal in seven of the biggest European derbies (De Klassieker , Derby della Madonnina, Derby d'Italia, El Clásico, Derbi barceloní, Le Classique and of course the Manchester derby) and won the 2013 FIFA Puskás Award for goal of the year for that bicycle kick against England. The four time Swedish male athlete of the year has divided opinion in the past but his start for United has been irrefutable. He ended any Bournemouth resistance with an accurate drive from outside the box on his debut, a powerful header and a penalty secured victory against Southampton and he even managed to come out of the Manchester derby defeat with a sumptuous finish to his name. This spell at United could signal Zlatan's last chance for champions league glory, most would expect them to qualify for next season and they have a manager who knows how to do it, can Zlatan finish off his globetrotting career with ultimate success in England? I, for one, cannot wait to find out.   
About the author – Liam Bailes
Liam has been a football fanatic since the early 1990s and continues to be delighted by the sport today. He follows the 5 big European leagues as well as the npower championship and major cup competitions both domestically and internationally. He is an FA level 2 coach and loves to be involved with football at every opportunity.