Soccer Manager 2019 Available in Play Store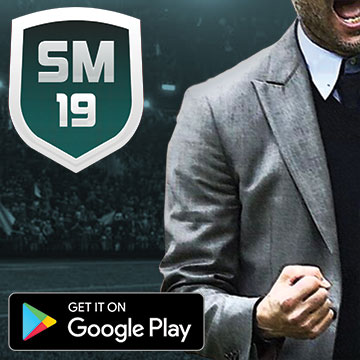 Posted on 31st October 2018
Soccer Manager 2019 is now available to download from the Play Store.
DEVICES
SM19 is available on all Android devices with 5.0 operating system and above.
TERRITORIES
The game is available in the following territories:
Africa*
Europe*
North America
Oceania
South America
*Note SM19 is not available in Asia or the following countries: Algeria, Egypt, Morocco, Russia, Sudan, Tunisia and Ukraine.
SUPPORTED LANGUAGES
The game is supported in: English, French, German, Italian, Portuguese, Spanish and Turkish
APP STORE / FACEBOOK GAMEROOM / STEAM
In the coming days the game will be available in the App Store and on both Facebook Gameroom and Steam at the end of November.