What New Features Would You Like to See in Soccer Manager 2017?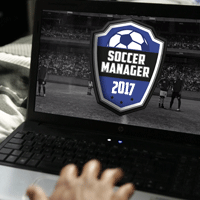 Posted on 25th February 2016
We have a fantastic community at Soccer Manager. It is this community that helps to drive the game forward with your ideas as many of them have been implemented. This has always been the case and it'll continue to be going forward.
We will shortly be working on a new iteration of Soccer Manager – Soccer Manager 2017 (SM17) and this will be released later in the year.
What we'd like to know is what new features would you like to see in Soccer Manager 2017?
I've started a new thread on our forum where you can post your ideas and i'm more than happy to discuss them with you. It doesn't matter if your idea is simple, been mentioned before or just pure wacky as they'll all be discussed and taken into consideration. This is because we need to consider if it's technically possible to include in the game and also if we've got the resources and time to implement the idea!
About the author – Steven Gore
Steven is one of the co-founders of Soccer Manager and has been playing SM Worlds since August 2005. He can be found in Gold Championship 7 (Game World ID 3065) managing Castilla if you'd like to join him.